Sustainability Measurement Framework
Sustainable Corn Exports and the U.S. Grains Council's Corn Sustainability Assurance Protocol use Field to Market: The Alliance for Sustainable Agriculture, as a key tool to assess the industry's environmental outcomes. In particular, Field to Market's National Indicators Report serves to capture and communicate sustainability trends over time for U.S. agriculture, and commodities participating in complex supply chains such as corn. Field to Market analyzes sustainability metrics focused on U.S. agriculture and the science-based measurements of outcomes associated with commodity crop production, evaluating the conservation and stewardship efforts of our nation's commodity farmers.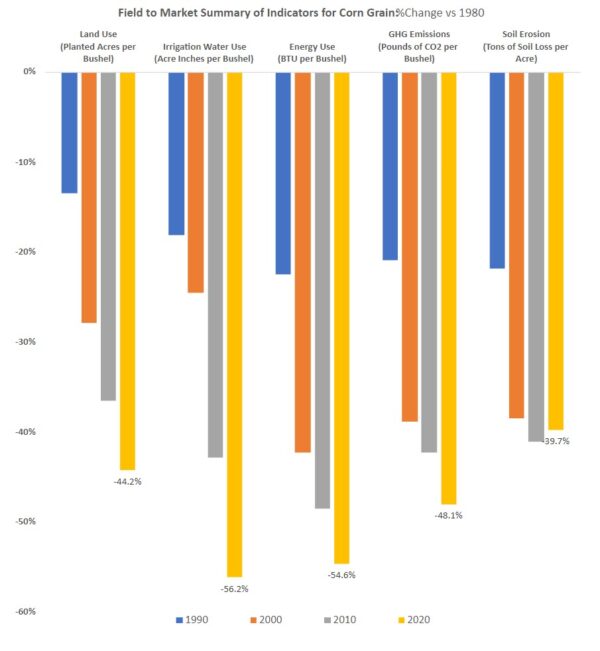 Sustainability Goals through 2030
Corn farmers are committed to creating a more environmentally and economically sustainable world for future generations with transparency and through continued advances and efficiencies in land, water and energy use. This commitment is reflected in the National Corn Grower's Association 2030 sustainability goals.
Corn Sustainability Resources